To deliver excellence in service that is second to none;
---
To produce quality products that stand the tests of beauty, quality and time;
---
To leave you with an unforgettable experience that can last forever.
Greetings
I am Ryan Bruzan. My company is called Cherrywood Custom Woodworking. This section of the website illustrates the most important part of your custom cabinetry project: my process.
Those who work with me and I work very hard for the people we serve. I do my best to make efficient use of my customers' time and my time so that we can all enjoy our lives and so that I can get the jobs done as much as time and circumstance allow. I and those who work with me have families and we enjoy our leisure just as much as you do. Please take the time to read the following information about how we work and what you can expect.
Estimation
Are you ready? At this stage, we will gather as much information about your project as is necessary so that together we can the investment you are willing to make. Your preparations and information are necessary before we can compile an estimate. The information we need from you is on our contact form and is your first step.
Please review the information that we need;

Compile your list, links and images;

Enter it on the form,

Send it.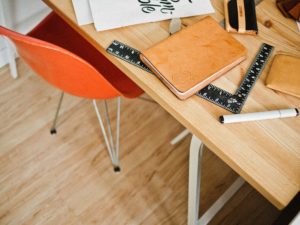 Please be detailed, but please be brief. Thanks a bunch! I look forward to reviewing your project. 
You may also
email your information to the email address on the contact page. Please and let us know if you send an email.
Design & Planning
A beautiful result starts with a good set of plans and preparations necessary to ensure a smooth work flow on any custom cabinetry project.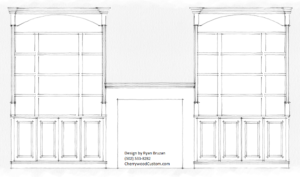 We will not leave you in the dark. At this stage after the estimate, and having decided to move forward with your project, our experienced designers will show you a digital sketch of exactly what your project will look like when it is completed. A reasonable number of revisions will be made on the computer until we achieve your desired result. The next steps will be outlined as we proceed.
Everything about your project will be carefully considered and conducted in as detailed and organized a manner possible. Most of the work is completed in the shop with as little time necessary and mess in and around your home. Safety is paramount.
Project Completion
When I sink my sharp blades into any project, I do my best to complete the project as fast as time, safety, circumstance, contingency and quality allow. We work our projects in the order in which they arrived. Other projects are usually ongoing and take precedence over new projects. When the time comes to begin your project, I promise to deliver the same level of excellence and attention to detail as I have on every other project that I have completed. There is no speedy checkout lane here; this stuff doesn't work that way. Just as a curing process cannot be forced, neither can the condition of excellence.
I promise to do my absolute best to deliver a finished project worthy of forever.
Exceptional quality cabinetry and over the top service.