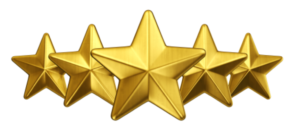 CUSTOM ENTERTAINMENT CENTER & MORE
"A true professional!!! Attention to detail and incredible customer service... I never leave reviews but I had to this time. Trust and hire Ryan he is an incredible craftsman!!!!"
BATHROOM CABINETS & WAINSCOTING
"Throughout this project you were the only person who demonstrated real pride in your work and did not quit until the job was done. If you ever need a reference for anything I would be happy to help convincing someone to work with you."
SOMETHING ELSE
"We found Ryan to be very personable, very prompt on his appointments. Ryan was ready to work when he said, a rarity in todays society. Ryan was very concerned with his quality of work, which was excellent."
BUILT-INS & VANITY
"Ryan was extremely professional, organized, and detail oriented throughout the entire process. He did an exceptional job with every aspect of our project."
BUILT-INS
"Ryan is such a great guy. Very friendly and does great work. Everything was just as we wanted and more. We are so excited to show this to everyone that comes over. He knew exactly what we wanted and utilized our space greatly. Thank you so much Ryan, we will definitely be recommending you and using you in the future."
KITCHEN REFINISH
"Ryan is skilled, timely, polite and professional. We are so happy with how our kitchen turned out and he made sure to cover every little detail we asked for and we couldn't be happier!"
BUILT-IN MUDROOM
"Ryan returned our inquiry call within a day and made an appointment to visit our home the next evening... He came back within a couple days with a computer-assisted set of drawings... He delivered on-time. His work is beautiful! We could not be happier with the results and quality of his workmanship. I recommend Ryan for any size custom cabinet job. His ultimate price was in line with other quotes, but I cannot imagine any of the other contractors surpassing Ryan's final result. Well worth every cent!"
CUSTOM HOME OFFICE
"The desk was installed exactly as described with no issues. We are very pleased with the results. Having furniture custom made allows you to build it to fit your specific needs. Ryan is an excellent craftsman and is very detail oriented."
KITCHEN REFINISH
"Ryan does excellent work. He knows his craft well and is able to make helpful suggestions. I really like the finished product. My cabinets look like new."
KITCHEN REFINISH
"Ryan is highly skilled, timely, polite and professional. We are so happy with how our kitchen makeover turned out and we are excited to have it complete in time for the holidays. Ryan made sure to cover every little detail and had fantastic vision to transform our outdated kitchen to our dream kitchen. Thanks for a job well done!"
BUILT-IN CORNER COAT CLOSET
"Ryan built a custom cabinet to use as a coat closet in our 100+ year old house. We showed him a picture from a magazine of what we had in mind when he came to look at the space and take measurements. He made a 3D image of what it would look like on his laptop & gave us an estimate. He suggested a slight change to the door trim to match our existing trim & moldings. The piece fits the space beautifully & looks original to the house. Ryan was prompt, professional & a pleasure to work with & kept us updated throughout the process, He is an excellent craftsman & we would recommend him to anyone."
CUSTOM ISLAND & VENT HOOD
"Ryan was fantastic to work with! We asked Ryan to build a replacement island and range hood for our kitchen remodel. He spent a lot of time planning the details of the project, giving us options and making a few visits to our house to make sure every last detail was thought out. As a result, he built a great end product and took the time to install it properly and be mindful of the small finish details including cleaning up the work-space when he was done. Whenever I have this type of need in the future Ryan will be the first person I call."
CUSTOM FIREPLACE BUILT-INS
"Ryan came by to give an estimate for sprucing up our fireplace area. Once we decided on a general idea of what we wanted, he emailed us an estimate itemizing everything so we could pick and choose which services fit into our budget. After that he came back to the house to show us a 3D image of what the final project would look like in our home. It was amazing! He then went to work custom building all of the cabinetry, shelving, and even a new wall to go over the fireplace to mount our TV. Once it was all complete, he returned for installation and the outcome was more perfect than we ever could have imagined! He paid super close attention to every last detail. He even mounted the TV for us and made sure our cable was working before he left. He definitely went above and beyond. We would absolutely recommend Ryan to everyone!"
KITCHEN REFINISH & CUSTOM ISLAND
"Ryan did an excellent job on our kitchen! The cabinets look spectacular, as if they were fresh from a factory, only better. He went above and beyond to make everything perfect. His custom refinishing of ourcabinets was all we could hope for. We would definitely hire again."
CUSTOM BUILT-INS AROUND FIREPLACE
"Went great, worked with our crazy schedule and he made an effort not interrupt our babies sleep schedule. Very personable and his attention to detail and perfectionism was the best I've encountered. The quality and efficiency if the work performed has already guaranteed him custom kitchen cabinet work when we begin the renovation."
CUSTOM WALNUT LOW MEDIA CONSOLE
"After searching long and hard and in vain for a long, low media console to go under my new flat screen TV, I decided to have one custom made. I found Ryan on Angie's List. While he primarily does built-in cabinetry, he made me a beautiful freestanding, walnut media cabinet just like a photo I found online. He delivered it last night and I love it. Ryan is friendly and easy to work with. He does excellent work and gets it done when he says he'll get it done. I think his prices for the quality of work he does are excellent. He provides advice and direction throughout the design and construction process -- providing a detailed computer design before the project begins, delivering stain samples during construction, helping me find a vendor for the type of door pulls I wanted, and staying in communication throughout the project. I highly recommend him!"
CUSTOM ENTERTAINMENT AND MUDROOM
"Ryan showed us renderings (via e-mail) of the cabinets before we met with him in person. We started talking to him about the project in December but waited until April to give him the go-ahead. Once he got that from us, he only needed time for the cabinet doors that he ordered for us to arrive. We did request a rounded shelf, and Ryan delivered on that. Several people have commented on how well that turned out. I painted the cabinets to save some money. Ryan is a class act and a real professional and I'd recommend him without any reservation."
CUSTOM KITCHENETTE & BUILT-INS
"We've had Ryan complete two projects for us: built in bookcases flanking an existing fireplace, and most recently a kitchenette in our basement. From start to finish, he does not overlook any detail. He fulfilled my every request - and I am very picky!!! Lol. His attention to detail is unmatched in an industry where I've found so many take shortcuts. We love the work he did and are already saving $$ for the next project for him!!!"